These exquisite wood veneer lamps are carefully handcrafted by local Olympia artisan, John Corzine. Detailed information with photo illustrations on several designs can be found at jmcorzine.com. Though their amber hue works magic year round, these lamps look exceptionally lovely alongside sprigs of holly or mantelpiece greenery at Christmastime. By the way, some of our English Holly and Hawthorne berries come from John's property.
DECK THE HALLS WITH CEDAR GARLAND
Western Cedar Garland has a wonderful scent and looks great hung inside or out. We accentuate it with rosehips, holly or hawthorne berries (depending on your climate) and include sprigs of noble fir, cones and other fresh forest materials in season for added texture.
Each two-foot long door charm is crafted with Noble and Douglas fir, cedar, juniper, English and variegated holly, ponderosa pine cones and completed with a plush fabric handmade bow. The fir base is clamped into a sturdy wire holder with a convenient built-in hook on the back.




Fresh Holly is a true Christmas tradition with many decorative uses. Showcase a mantelpiece or holiday dinner table by placing a few sprays in water-filled vases for eye-catching appeal. Each 2 lb box is filled with your choice of English or a mix of English and Variegated holly stems. We send all our holly USPS Priority, from farm to destination with only a few days transit to allow for maximum freshness.

Evergreen Mistletoe balls are approximately 10" diameter, uniquely and delicately handcrafted. They come with a red satin ribbon for hanging. Choose your base of boxwood or cedar (shown above).
The perfect accompaniment to any order (or as a stocking stuffer) is this tastefully produced selection of classical instrumental arrangements and European folk songs arranged with a modern twist.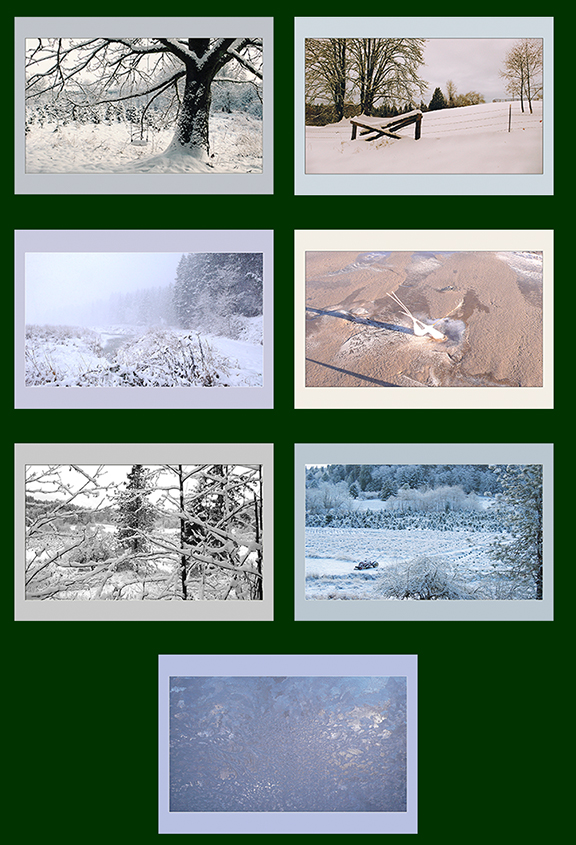 Greeting cards make the perfect accompaniment alongside a gift of greenery. The complete photographic set is also a unique gift in itself!

Want more ideas for 2019? Holiday gift baskets filled with fresh greenery will be sure to bring a smile to anyone's face!
HAPPY HOLIDAYS!

christmas@wreathsofthevalley.com